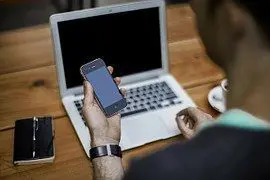 OTC Hearing Aids Public Comment Period
OTC hearing aids will be "self-fitting," non-prescription devices. They will be regulated by the Food and Drug Administration (FDA) but people can buy them Over-the-Counter without a prescription or the input of any professional help. Would-be users will be on their own when it comes to deciding if they qualify for these devices because they are not meant for all types of hearing loss.
Who qualifies for OTC hearing aids?
On October 20, 2021, the FDA published the Proposed Rule for Over-the-counter (OTC) Hearing Aids. The goal is to produce affordable, professional-grade hearing aids for those with a perceived mild to moderate hearing loss and who are 18 years of age and older.
The time to get it right!
Public comments on the Proposed Rule can be submitted until 01/18/2022 to the Federal Register, Docket No. FDA-2021-N-0555
As many details are still vague or missing, public input is not only timely but also necessary.
Below is the link to the Federal Register page. Here, one finds details on ways and cautions when responding. After reading the instructions, clicking the "Submit a Formal Comment" leads to the response box. For those who are interested in more detail, page down to find the existing text on the OTC hearing aid Rule.
https://www.federalregister.gov/documents/2021/10/20/2021-22473/medical-devices-ear-nose-and-throat-devices-stablishing-over-the-counter-hearing-aids
What concerns should the FDA know about? Suggestions?
My equity access take: OTC hearing aids should be equipped with telecoils for wireless connection to hearing or induction loops. Such an assistive system makes for clearer understanding of speech in background sound
One might give some thought to important issues such as where these instruments are offered for sale? Online? In pharmacies and other retail stores? Will they be available by subscription? What's your preference?
Will there be return and refund policies? What do you want to see as warrantee details? Where is help available in case of trouble with fit or function? Do you have any ideas on pricing and insurance and Medicare coverage? How much technology or software is needed to "self-fit" these devices. My dinosaur of a computer and my impoverished tech skills will probably not be helpful.
In the end…
Professional grade OTC hearing aids are a needed but still pretty revolutionary concept. Now is the time to act. And so, we got until the 18th of January 2022 to make our voices heard. Remember that decisions and rules are made by those who show up and speak up. This is our time to chime in. Let's not waste that opportunity.
*****
For Industry Hearing Safety Training or for General presentations on all aspects of Hearing Loss and Prevention, please email [email protected]
Zoom Presentations available