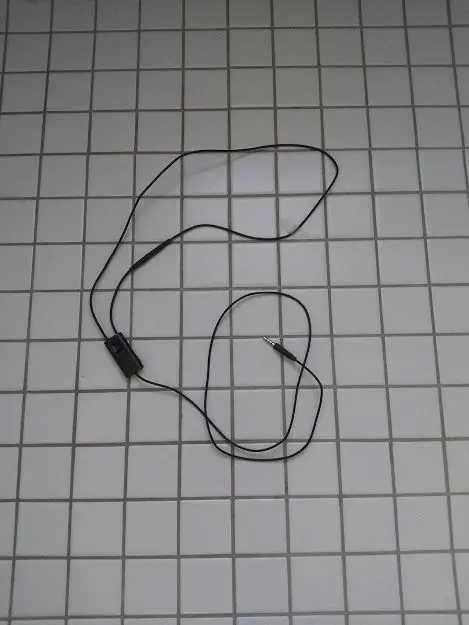 COVID Homebound? Loop Yourself for Better Hearing
November 11, 2020
|
|
Active Listening, ALDs, assistive devices, cochlear implant, communication, COVID-19, hearing aids, hearing loss, neckloop, telecoil
Got telecoils in the hearing aids but no loop at home with which to use them? Learn about the induction neckloop, which could be a very helpful tool for those who do not have Bluetooth hearing aid connectivity for streaming over short distances.
What is a neckloop?
A basic, non-amplified neckloop is a miniature version of a large loop, such as a room loop. It is an electrical wire that is worn unobtrusively around the neck, under a shirt maybe. It has a plug that connects to different sound sources, such as personal FM amplifiers, phones, MP3 players, laptops, TV etc.
The sound source energizes the loop. Users activate the telecoils by switching the hearing aids or cochlear implants into T-mode or T/M mode. The telecoils tap into the magnetic field generated around the wire and pick up the refined audio signal for much clearer listening.
Of course, there are all sorts of assistive devices on the market. However, at a cost of less than $50, I find that my neckloop (pictured above) was a good investment. When I do Zoom presentations, the loop is plugged into the laptop headphone jack. It is invisible to the audience and so is the wireless communication between the neckloop and the hearing aid telecoil. Discussions that all too often take place in low-quality sound environments become a lot easier to follow.
Complexity and compatibility
More advanced neckloop versions incorporate a microphone and amplifier button or wheel. These are often referred to amplified or powered neckloops. They cost more than the basic version and the larger mic/amplifier portion is visible. But they do have their advantages.
People who use such loops regularly for easier communication, especially at work, share that they are great for one-on-one communication, even when socially distanced. An amplified/powered neckloop could be quite helpful at the doctor's or lawyer's office or when visiting with a friend. These loops also facilitate hands-free telephone conversations that will be heard in both ears if the user has two hearing aids with telecoils.
Amplified/power neckloops must be matched to the devices and phones to which they will connect. Compatibility is key and.so it is important that the correct connector cables are provided or purchased. Read the fine print!
Making the most of the devices that we have
People with hearing loss know that change is constant, especially when it comes to changes in hearing technology. Yet, it does not always have to terribly expensive and over-the-top complicated. For the price, neckloops can help us make the best of all sorts of hearing gadgets that we have already stashed around the house.
Do some research. Look at the websites of the many companies that deal with this technology, such as these local providers
https://www.harriscomm.com/equipment/personal-listening/ald-accessories/neckoops.html;
https://williamsav.com/wp-content/uploads/2020/04/nkl_001_manual_en.pdf
Also, talk to the audiologist about neckloop options and assistive listening devices (ALDs).
However, for any of this to work, we must remind audiologists that we need telecoils in our hearing aids and cochlear implants– tuned to our hearing loss and activated.
So, spend a few moments googling the topic. In the World of Hearing Loss learning never stops.
Disclaimer: Any web addresses or links are provided for information and illustration only. The author and Loop Minnesota do not favor one manufacturer, supplier or company over another
*****
Forever devoted to good hearing, a most precious sense! Meet me online:
For Zoom presentations, email: [email protected]
Visit my website. See what I do and read more blogs: hearing-loss-talk.com
Join me on Facebook: https://www.facebook.com/whatdidyousaybook/
I even Tweet: @WhatDidYouSay88